Backdrop 3495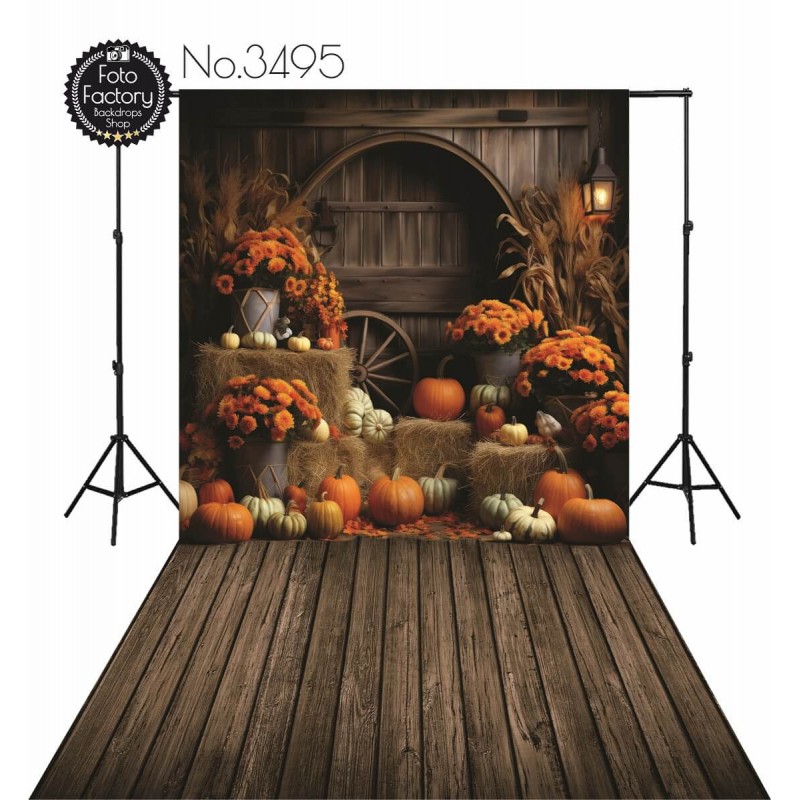  
Photo background for photography:
- neonatal
- children's
- wedding
- product
- to photo booths
--------------------
Photo background for photography:
- neonatal
- children's
- wedding
- product
- to photo booths
--------------------
Photographic backgrounds for photography: newborn, children's, wedding, product and photo booths.
Fotofactory has been producing photographic backgrounds for our Clients for over 10 years. We constantly improve the quality of our services. We print our backgrounds using modern UV and ECO plo
Ultra Matt 510g/m2 vinyl

Ultra Mat material is a really matte vinyl. The light reflection is reduced to a minimum.
It's resistant to scratching, tearing. It's flexible, ease to clean (water with a little washing-up liquid). Background print dodes not show throught.
It's white on the other side and you can use it on both sides.
Premium fabric 240g / m2

Special fabric, which does not cause glare. It can be cleaned with soapy water. It does not bend, does not scratch and is resistant to tearing. The backgrounds are very light, easy to transport and store
Delivery

Czas realizacji zamówienia
Ultra Matt vinyl - 1-3 businness days
Premium polyester fabric - 3-5 business days

We always ship our Vinyl backgrounds rolled up.
We fold the polyester premium fabric backgrounds (The fabric does not crease)
We ship to Poland and the European Union via GLS and DPD.
Delivery time in Poland: 1-2 days, in the EU: 2-4 days
Do you want to change the floor patten? No problem. Write the following information in the message: eg Wall 102 + Floor 555
Colours of the backgrounds presented in our online store may differ from the ready product. It depends on:
- Type of matrix (glossy matrix displays the colour spectrum appropriate for printing on glossy material. Backgrounds are printed on matt material
- Program which displays graphics: Photoshop will show shades differently than e.g. GIMP, Corel Photopaint, etc.,
- Internet browser. Each interprets colours differently
- Please treat colours of the designs shown as a general

The same pattern on two different monitors
Fall is a magical time of year when the leaves change color to shades of red, orange and gold. It is also the time of preparations for one of the most popular holidays around the world - Halloween! If you are a photography lover and would like to capture this special time, a photo background with autumn and Halloween themes is an absolute must-have!
The photographic background is one of the key elements that helps to create a unique atmosphere and emphasize the subject of the photo. When you're planning a fall-themed or Halloween-themed photo shoot, a well-chosen location can give your photos a new lease of life.
The most important thing you should know is that photo backgrounds can come in different sizes and forms. You can choose traditional paper backgrounds that you can hang in the studio, or backgrounds in the form of banners or foil attached to the wall. The choice depends on your preferences and technical capabilities.
Once you've decided on the type of background, it's time to choose a theme. An autumn photo background can be beautiful, colorful leaves, picking chestnuts or playing windmills. If you want to make it more Halloween-themed, you can choose a background with pumpkins, black cats, spiders, ghosts or even haunted houses. The choice is huge, so you are sure to find something that perfectly suits your style.
Let's not forget that the quality of the photographic background itself is also important. A well-made background should be scratch-resistant and easy to clean. It can also be slightly flexible, which makes it easy to carry and store.
Once you have your photo background, it's time for the photo shoot itself. Remember that it can also be a good idea to decorate the surroundings - for example, put some pumpkins, leaves or lanterns near the background. This will further enhance the fall and Halloween experience.
Once you have everything ready, start experimenting with different camera settings and shooting angles. Try to capture the details of autumn up close - colorful leaves, fruit or glitter on the grass. Or you can take advantage of the wide shot to capture all the magic of autumn. Also, don't forget about the right lighting - warm sunlight or artificial lighting can give your photos an extra charm.
Once you're done with your session, you can start editing your photos. Adding color saturation, a slight haze effect, or warm tones can further enhance the fall and Halloween moods in your photos.
All in all, fall and Halloween themed photo backgrounds are a fantastic way to create unique and magical photos. Choose the right background, take care of its quality, decorate the surroundings and experiment with camera settings. The effects will surely surprise you! Be creative and enjoy this magical period to the fullest!
16 other products in the same category:
Customers who bought this product also bought: